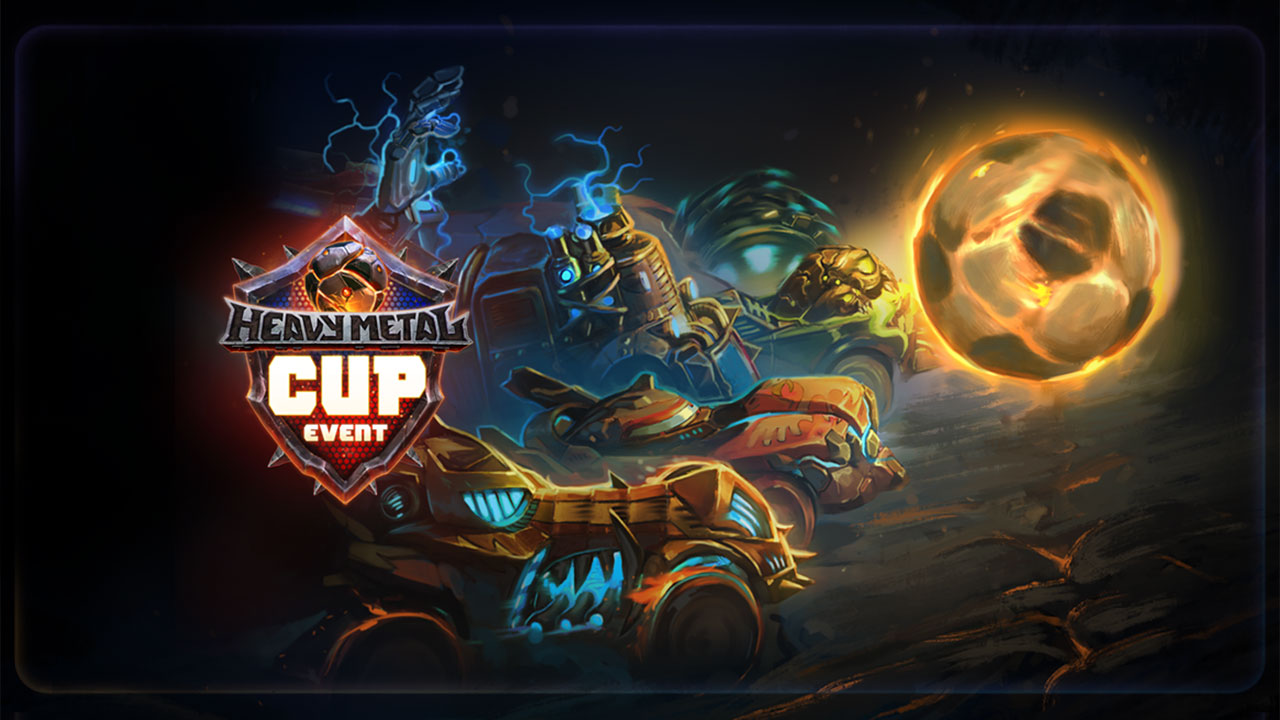 Brazilian studio Hoplon have launched a special in-game event for their high-octane, free-to-play motorised MOBA, Heavy Metal Machines - the Heavy Metal Cup Event.
The Heavy Metal Cup Event runs until July 17 with players in this time being able to get their hands on exclusive in-game content. All earned and purchased items and skins are only available during the event but will remain in players' garages forever.
The Bomb - the very heart of every Heavy Metal Machines match - will be reskinned to become a football.
The character Wildfire will receive a new skin, based on the World Cup logo. To earn this skin, players must team up between the 19th and 26th of June and complete 15 matches in the same group.
The character Rampage will receive a skin based on the Russian flag.
The character Clunker will receive a skin based on the French flag.
The character Stingray will receive a skin based on the Polish flag.
The character Windrider will receive a skin based on the Brazilian flag.
Players old and new should also keep their eyes on Heavy Metal Machine's official social media channels, Steam page, Discord, and its in-game messaging, as Hoplon will be announcing several opportunities to earn extra XP during the event. The developer will also be setting challenges for players, successful completion of which will provide a glimpse at new characters coming soon to the extreme world of Heavy Metal Machines.
More news