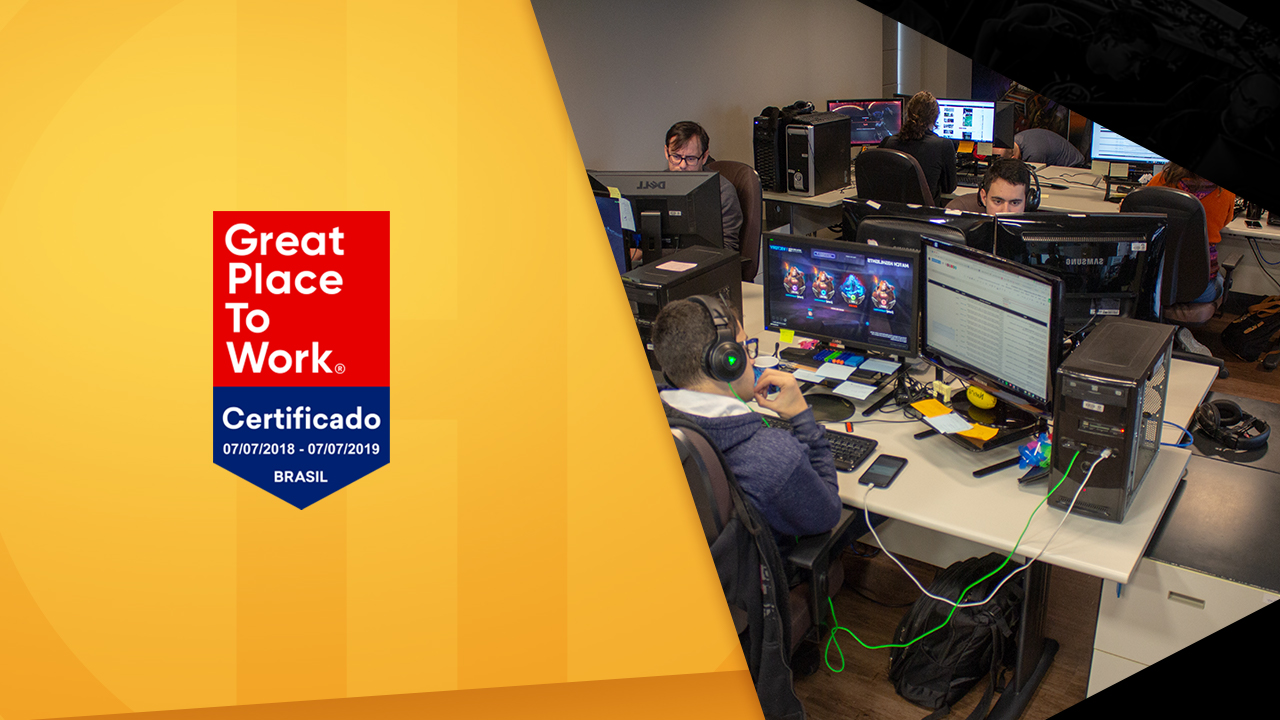 In addition to the development of the online free-to-play heavy metal car battles game, Hoplon, a developer and publisher of 100% national games, has just been recognized as a great place to work by the "Great Place to Work" organization , a global research, consulting and training company that measures employees' perceptions of the employer in practice.
Hoplon participated in the GPTW Certification Program in the Plus category, which encompasses companies from 30 to 99 employees and, among other aspects, evaluates confidence, pride and camaraderie. In order to receive the Great Place to Work international digital certification seal, 70 percent of employees believe that they work in an excellent environment and, in Hoplon's case, this result was 84% .
"Hoplon considers its employees to be its most precious resource. We now have a team of 80 talented professionals, and more than recognition, GPTW research will help us identify ways to further improve the work environment and transform the way the team relates in and out of the company, " said Cinthia Tissot, HR analyst at Hoplon. "It is a pride to know that we are among the great companies in Brazil to work with," said Jonathas Aquino, financial and administrative manager.
More news