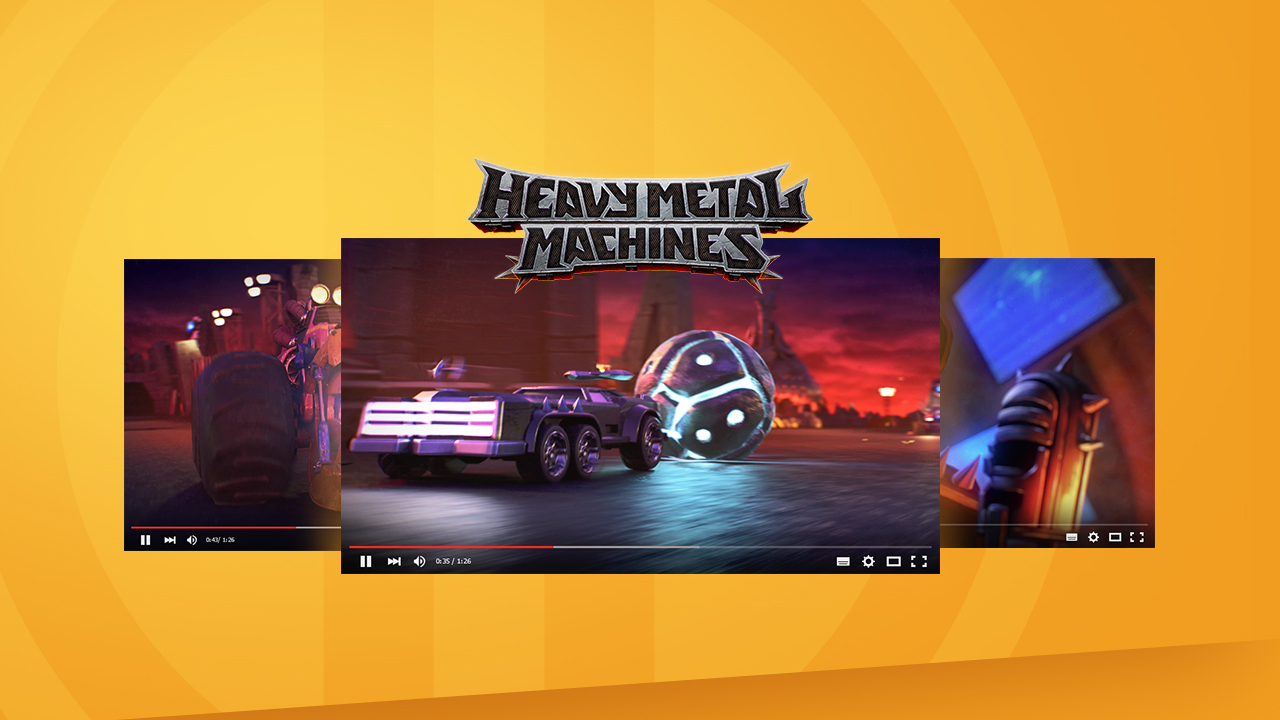 Heavy Metal Machines will launch officially on September 19, in 73 countries and 8 idioms. One of the biggest games ever made with Unity engine. We are talking about a MOBA developed for PC, with unique and original gameplay. We are very proud of the product we've been working for the past 5 years.
Throughout this time, we grew as a team in the face of every challenged we overcame. Our talented professionals understood each phase of the project - from conception to final adjustments.
After all, the feedback from more the 800.000 of players that dedicated time on each match and the support from all of our partners who shared our vision and dream helped us to come this far.
Now it is the beginning of a new phase and new challenges. We'll keep working to increase our player base and, above all, provide more fun than ever! To satisfy the curiosity, check out this brand new trailer:
Our thanks go to each professional who is part of the Heavy Metal Machines, and the partners that helped us to accomplish this great step in our journey that just started.
More news