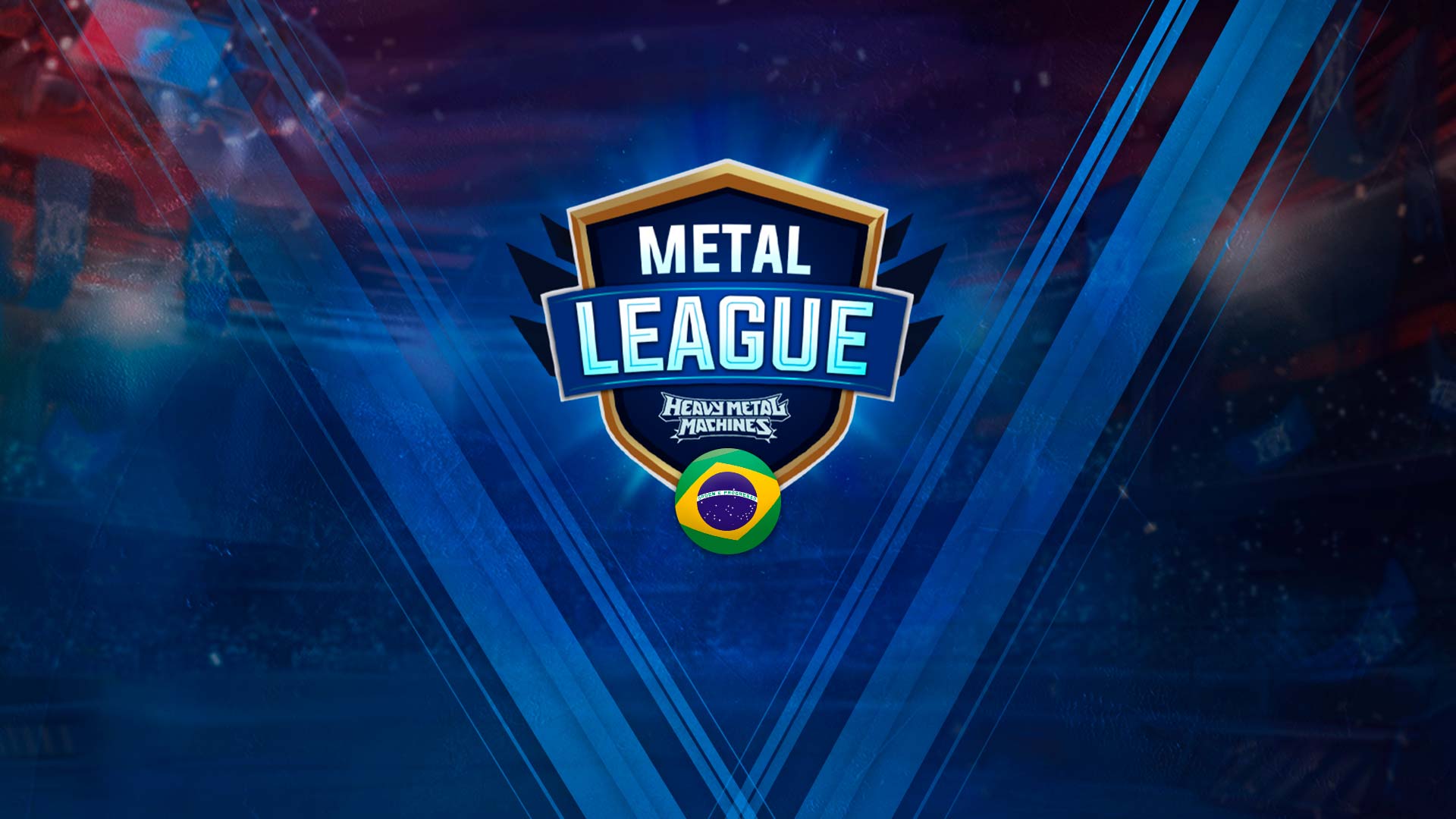 The Metal League 7, the online tournament of Heavy Metal Machines (HMM), a free-to-play car battle MOBA developed by Hoplon, is on.
The tournament is held in partnership with ESL Play and takes place every season of Metal Pass, the game's progression system, and this time, it is introducing a new format. Starting on this edition, which began on Saturday, January 11, the Metal League 7 has a total prize pool of $ 15,000 and the 16 best in the qualifying round will be split into two different leagues for the playoffs: while the top eight will go to the Gold League, teams finishing from 9th to 16th place will compete in the Silver League.
Following the rotation system, the Metal League 7 will be played on the South American servers, but teams from all over the world can sign up for free. To participate, the interested team just needs to enter the competitive Metal League queue inside the game, on the day and time of the competition.
Community and esports Supervisor, Leonardo Lorenzoni, explains that in Metal League 7, the eight teams who qualified to the Gold League, as well as the Silver League Champion, will receive cash prizes, and the other Silver League participants will win in-game items. "This is the first time all playoffs qualifiers will be awarded. This will be a great opportunity for more players to make money playing what they like," he says.
During the qualifiers, which run through February 1, the Metal League 7 will have weekly clashes, always on Saturdays, and thanks to an intelligent scoring system, new teams can enter at any time with real chances of going to the finals. On February 8, the Gold League and Silver League playoffs will be played in best of three (Bo3) and best of one (Bo1) matches, respectively. And on February 15, there will be the finals of both divisions, with best of three (Bo3) matches to be broadcast live on HMM's Youtube and Twitch.
Check out the Metal League 7 prizes:
Gold League
1st place = R$ 6 thousand + team totem in the arena + exclusive spray
2nd place = R$ 3 thousand + exclusive spray
3rd place = R$ 1.5 thousand
4th place = R$ 1,000
5th place = R$ 900
6th place = R$ 800
7th place = R$ 700
8th place = R$ 600
Silver League
1st place = R$ 500
2nd place = Metal Pass Premium
3rd place = Heavy Metal Model
4th place = Metal Legend Mode
5th place = Kit with all Pilots
6th place = 20,000 in Fame
7th place = 10,000 in Fame
8th place = 5,000 in Fame
Heavy Metal Machines can be downloaded for free at https://www.heavymetalmachines.com/play/. To keep up with Hoplon news, access our social networks: Facebook and Linkedin.
More news