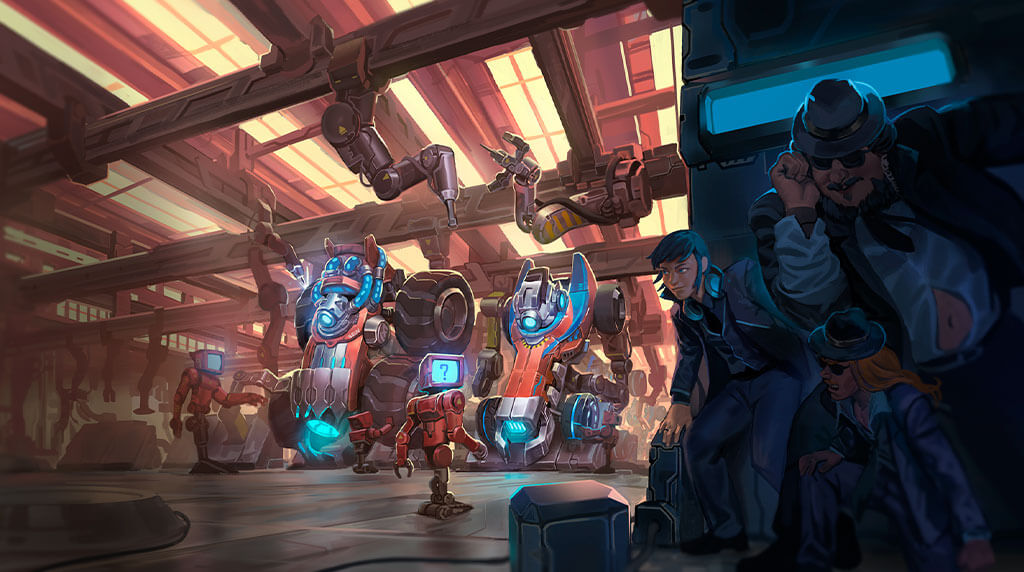 The espionage era has arrived on Heavy Metal Machines, with the launch of Undercover Operations, the eighth season of HMM's Metal Pass, the game's progression system. The new season offers 113 new rewards, such as sprays, effects, avatar borders, emotes and skins, including two special skins from the Heavy Metal category, which brings impacting visual changes to Little Monster and Wildfire pilots. The season's presentation trailer can be seen at https://youtu.be/huG1RXs_D4M.
"In addition to the new rewards, the Undercover Operations season brings an important update on the movement of the bomb, the main artifact of HMM, which previously stood next to the vehicle that transported it, and now, with the update, rolls according to its physical properties" explains Ygor Speranza, Hoplon's leading game designer. "Changes like this bring even more realism to the player's interaction with the bomb, and we will continue to work to always deliver the best possible experience for our player community."
Heavy Metal Machines can be downloaded for free at https://goo.gl/1cHS5N.
More news