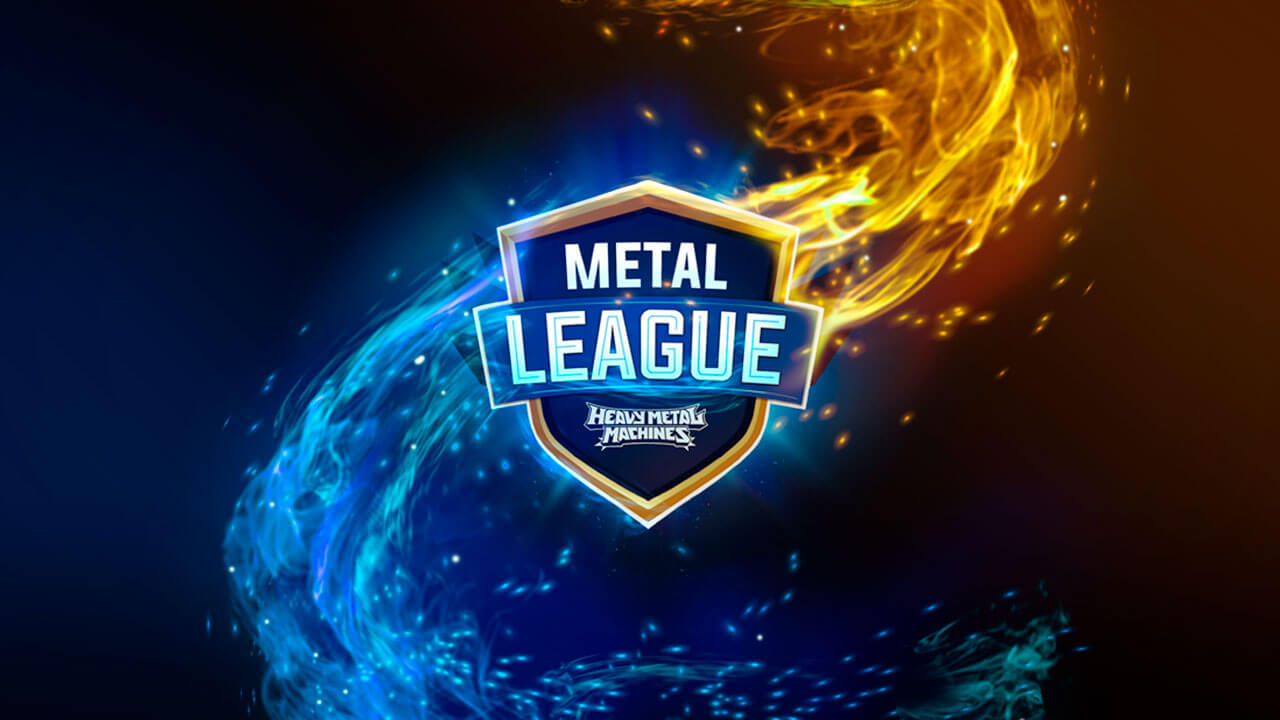 We're super excited to announce Metal League 8, the new edition of our biggest online competition, which we host hand in hand with every season of Metal Pass (Heavy Metal Machines' progression system). In addition to a total prize of 5.000€, we're giving players even more chances to show their talent with a new format! Metal League 8 will be divided into two regions, one played on the South American server and the other on the European server. Both of these regional tournaments will be divided into two divisions- the Metal League Pro for experienced teams, and Metal League Beginner for teams that are taking their first steps in the game. Registration is free, and interested teams can get involved via the in-game Metal League queue at the start of each tournament. The South American and European editions of Metal League 8 start on April 4 and 11, respectively. The Metal League Pro tournaments will feature a total prize pool of 2,500€ each, while Metal League Beginner, rewards winners with Fame (in-game currency), characters and special vehicle models.
    "With the creation of the Pro and Beginner leagues, we believe the Metal League should be even more fun and fair, since the competition will take place between teams of similar levels. In this new format, all teams have real chances of earning money or special items. To add to the fun, even if you're outside of the two regions where this event is hosted, you can still participate!" - Leonardo Lorenzoni, Community and Esports Supervisor at Hoplon.
    In a format that will be familiar to veteran players, the Metal League Pro will have weekly matches on Saturdays, with four qualifying rounds.The top eight teams will then move on to the playoffs (featuring best of three matches) with the two best teams facing off in a Best-of-5 Grand Final.. The Metal League Beginner will feature a shorter three week of qualifying period, again with the top eight heading to the playoffs (with best of one matches). For both Pro and Beginner tournaments, if there are fewer than 16 teams participating we will reduce the number of playoff spots to 4.
    More information about Metal League 8 can be found at: https://www.heavymetalmachines.com/site/pb/noticia/metal-league-pro-and-beginner-all-you-need-to-know/.
Heavy Metal Machines can be downloaded for free at https://goo.gl/1cHS5N.
More news