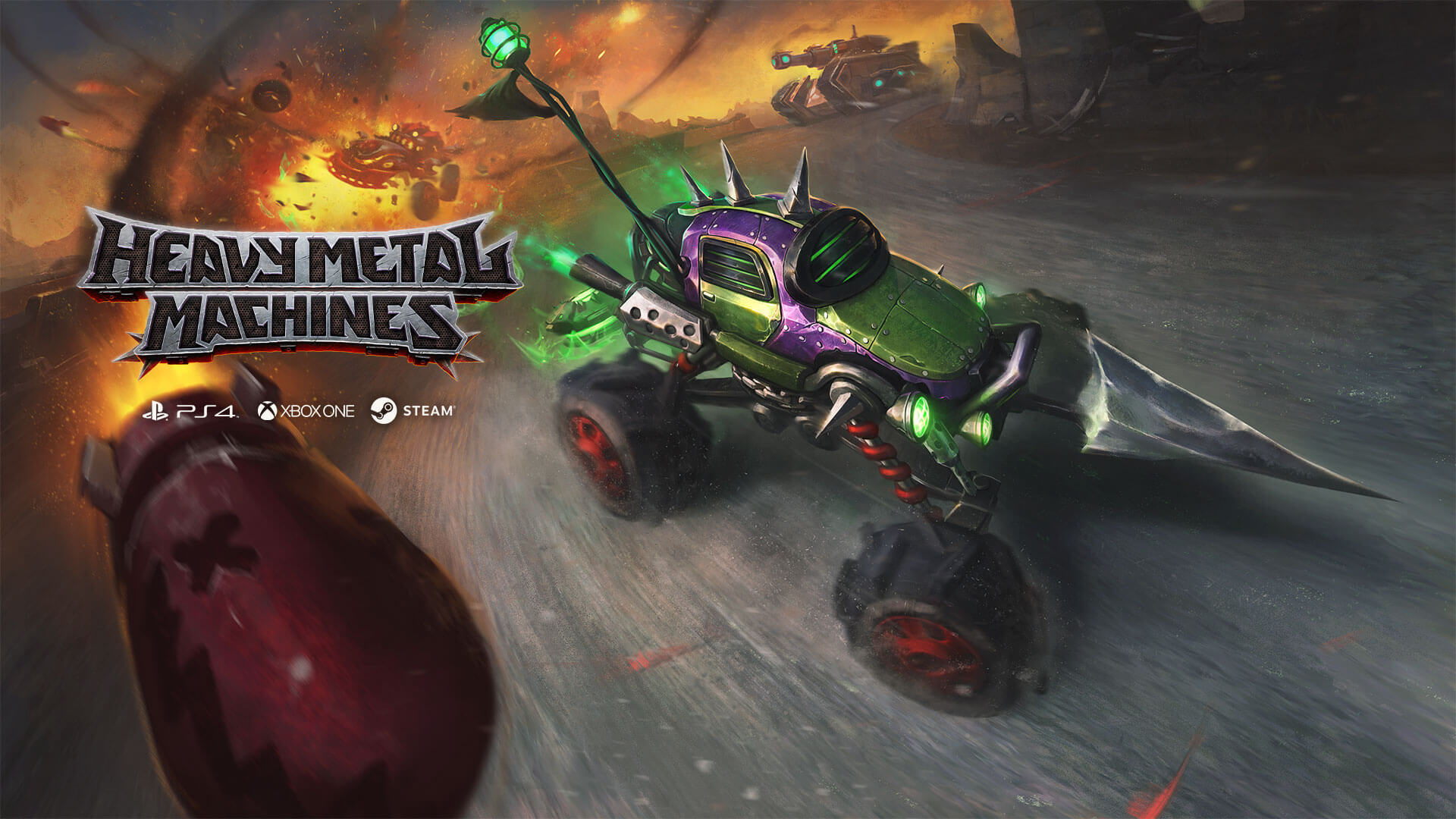 Florianópolis, March, 2021 – Console players can now put the pedal to the metal in the arenas of Hoplon's Heavy Metal Machines (HMM), a free-to-play multiplayer car battle game with Heavy Metal soundtrack, now available for PS4™ and Xbox One with compatibility for PS5™ and Xbox Series X/S, respectively. The 100% Brazilian game was released for PCs in 2018 and has players in more than 70 countries.
     ​The game also becomes cross-platform, allowing players to compete online, in multiplayer mode with their friends, regardless of the platform they are using, be it PC or console. The HMM console launch trailer can be viewed at https://youtu.be/MbyTQ9jAQbc
     Just like on PC, HMM is also free to play on consoles, and players can purchase cosmetic items such as emotes, effects and skins that do not affect gameplay or help the player win. On PlayStation, all players have access to the game, requiring no PlayStation Plus subscription.
     Heavy Metal Machines can be downloaded for free at https://www.heavymetalmachines.com.
More news